RELOCATION RESOURCES
---
Everything that makes Petaluma such a great place to visit, also makes it a great place to live.
Start with the location. If you draw a bull's-eye on a map of Northern California, right in the center, you'll find Petaluma. Perfectly positioned, Petaluma is the southernmost gateway to Sonoma County wine country while also offering accessibility to San Francisco's cultural and cosmopolitan scene. Outdoor recreation and spectacular scenery are also nearby; Bodega Bay is a half hour to the west and to the north are the majestic redwoods.
What about the city of Petaluma? With a population of 60,000, Petaluma can be described as just the right size, not too big, and not too small. The city is self-contained offering residents everything they need for an exceptional quality of life.
The hub of the city is the bustling historic downtown district. Chartered in 1858, Petaluma is one of California's oldest cities and has proudly preserved the iron-front buildings from the late 1800s that today, house antique galleries, boutiques and purveyors of merchandise that can only be described as not your typical mall merchandise. It's a charming blend of old and new, historic and hipster, offering discoveries around every corner.
But the real heart of Petaluma speaks to something much deeper. If you ask a resident what makes Petaluma such a great place to live, you're likely to hear that the city's strong sense of community and generous spirit are the characteristics that are most meaningful to them and their family. It's a place to put down roots. As historian John Sheehy says in his book On a River Winding Home, "Communities are made by nesters – those who settle, and in settling come to deeply know, love, and care for the place they have settled into."
We hope that you will consider nesting in Petaluma!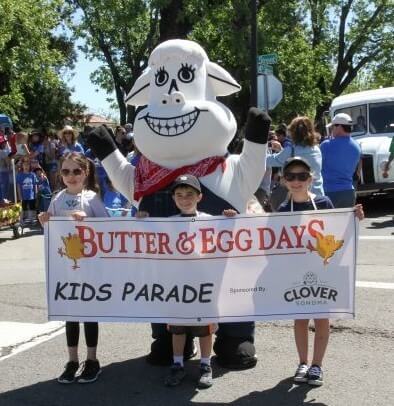 Resource Links:
Real Estate Services:
Century 21 Bundesen – Decades of expertise pay off with Century 21 Bundesen. The 57-year-old real estate firm is one of the world's five oldest real estate franchises. The firm's team of 40 defines full-service in every way. They can guide you through the latest listings for everything from homes and estates to ranches and commercial properties. Bundesen also manages properties, both commercial and residential and can even organize a corporate relocation. Century 21 Bundesen also manages both commercial and residential properties, and has one of the largest property management companies in southern Sonoma County.
The Cozza Team powered by Compass does it differently for their clients. Their VIP buyer program is designed to get the perfect home for you and ensures that you know about that off-market property or hard-to-get competitive listing. They even guarantee that you'll love your new home or they'll sell it for free. Giving back to the community is at the core of what they do. They donate a portion of their commission from every sale to Mentor Me, a local children's nonprofit organization.
Ellen Lesher & Sharon Vallejo at Compass continue to be your real-estate specialists offering local knowledge, expertise, and experience.
Margaret Schrock knows Petaluma. As a property specialist and 26-year resident who has worked and raised her children in the community, she has the knowledge, track record, and creative mindset to get the job done, even in a challenging market or situation. As a top-producing agent in Sonoma County, Margaret's sales speak for themselves.
Dino Wilson – As a top producer in Marin and Sonoma counties, Dino Wilson draws on his past experience as a sales executive and small- business owner to deliver a pragmatic, hands-on approach. His loyal following of clients and referrals is a strong testament to his integrity. Dino's personal experience in real estate investing and remodeling gives him firsthand understanding of the complexities involved in each and every transaction.
The Capurro Group – Lisa Capurro's extensive real estate career spans over 25 years in the North Bay offering expertise in residential, country, coastal, historical, and income properties. From first-time home buyers to the most seasoned investors, Lisa's team is with you every step of the way.
Homes by Gael – Gael Grove has been helping customers buy and sell real estate in Petaluma for more than 40 years. As a top producer, Gael has earned the highest accolades from her peers, including Petaluma's Realtor of the Year award. Clients have praised her professionalism, integrity, and uncanny ability to make the home buying and selling process easier to handle.
Doug Hecker – Known for its distinctly charming and historic downtown, Petaluma is a close-knit community with convenient access to Wine Country, the redwoods, and the coast. Doug Hecker of Coldwell Banker can connect you to the perfect home. #LoveWhereYouLive
Cunha + Clarke Group – Opening doors in Sonoma County and Marin since 2004, they're your trusted top-producing real estate team.
ALL THINGS FUN IN PETALUMA
---
PETALUMA FOOD & BEVERAGE NEWS
---
Agricultural Freshness at 3 Farmers Markets

Petaluma's Tasting Rooms Are Open!

Taste the Bounty of Petaluma Valley

Fairs & Festivals abound in Petaluma

Support Local Businesses with the Shop Petaluma E-Gift Card

Travel SMART 7 Days a Week

Griffo Distillery: Betty Is Still Winning Awards

Wine and Dine Al Fresco in Petaluma
Looking for something?



Petaluma News
Join us on Facebook