Let us entertain you.
Visual and fine arts; performing and decorative arts. Petaluma is a community of artists. And our compact geography makes it easy to experience them all.
In the downtown district, art is at the heart of our city. Visitors can explore more than a dozen galleries, many of them housed in beautifully preserved Victorian buildings. In midtown, the Petaluma Arts Center is a cultural hub featuring gallery and classroom space.
History shares the bill with live theater in Petaluma's unique entertainment venues. Today, buildings from the turn of the century present a diverse range of performers, from string quartets to Shakespearean plays. Or if you're in the mood to unwind after a long day on the road, there are wine bars and cafes with live music that pair perfectly with a Petaluma Gap pinot.

Sonoma County Art Trails
September 30 – October 8
One of the oldest juried annual Open Studio tours in the country is celebrating its 38th year. 130 professional local artists from Healdsburg to Petaluma and Sonoma to the Coast will welcome visitors into their studios to see the paintings, prints, drawings, mixed media art, jewelry, sculpture, photography, fiber arts, ceramics, glass, and woodworking that make Sonoma County an art destination. Event Link Here.
Rambling Conversation – SOLD
Sandra Speidel, Petaluma Artist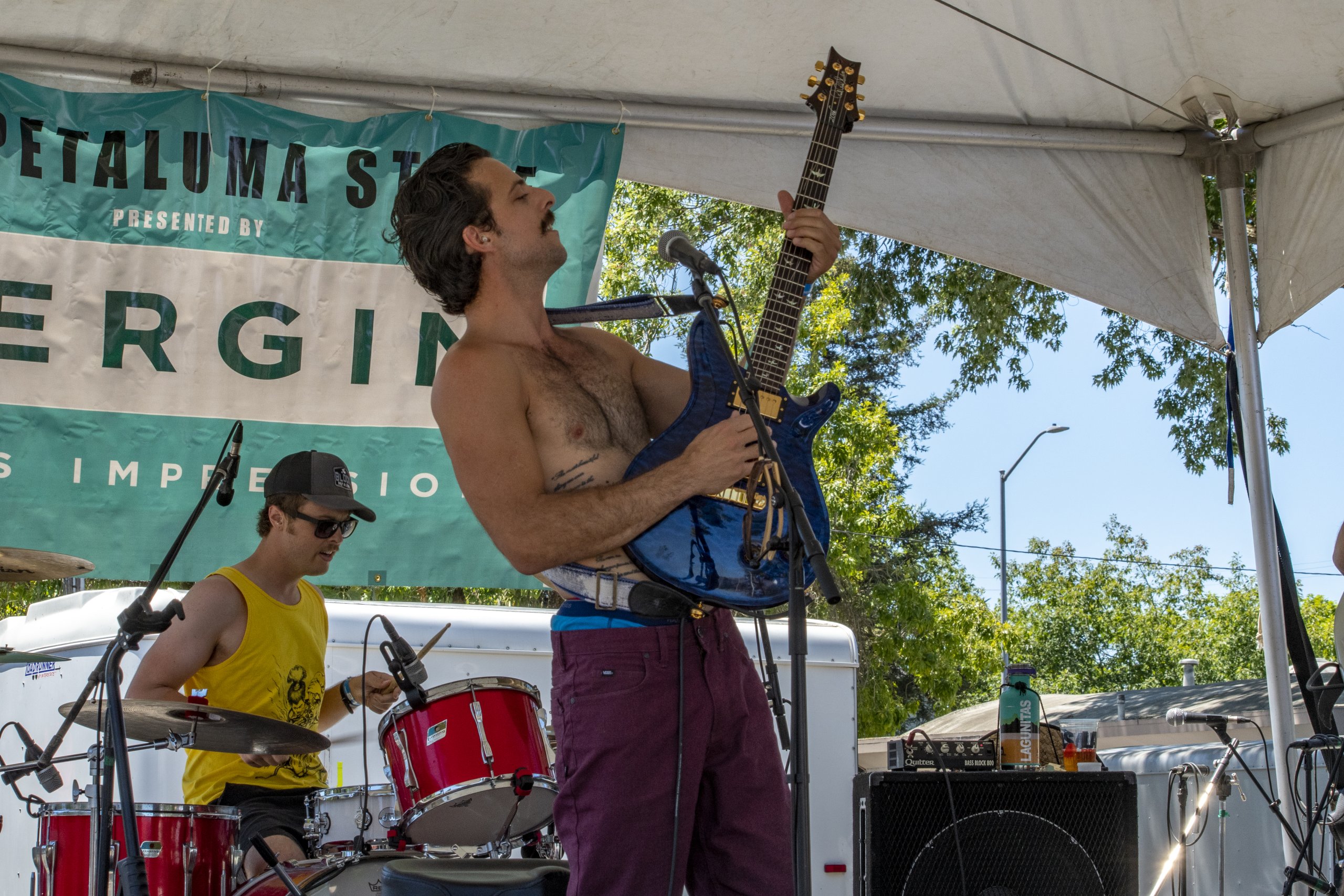 live music
MOZART TO NU-METAL & EVERYTHING IN BETWEEN Given its Hometown USA vibe, Petaluma's live music scene often surprises people with its depth and diversity. And behind it all is a level of community support that adds authenticity to the mix.
Described as the North Bay's premier music venue, the Mystic Theatre was built in 1911 for vaudeville performances. The Mystic has an illustrious history and has hosted diverse artists, from surf guitar king Dick Dale to rocker Joan Osborne. With a full bar and restaurant next door, it has everything you need for a memorable night on the town.
Lagunitas Brewing Company, famous for its Lagunitas IPA, knows that live music is a must for a good time. Come as you are and enjoy great local bands almost every afternoon in a very "chill" environment at their TapRoom and Beer Sanctuary. In the summer, the venue transitions to the "LaguMiniAmphitheaterette." Children and dogs welcome!
One of Petaluma's newest music venues is actually one of the town's oldest buildings. The Petaluma Historical Library & Museum, built in 1904, hosts intimate classical performances under the stained glass dome.
The Phoenix Theater has continually reinvented itself for more than a century. Today, the one-time opera house is a rock and roll venue attracting up-and-coming talent, a venue for hosting live PPW Pro Wrestling and a teen center.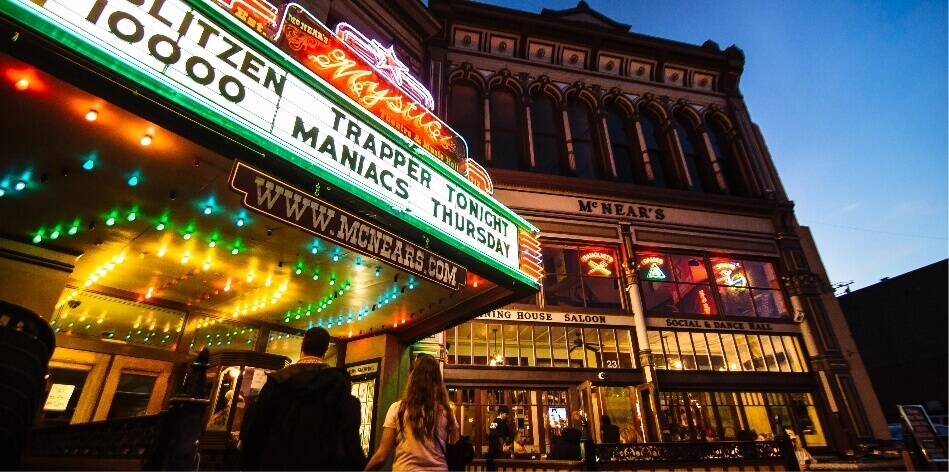 ARTS ABOUND
Petaluma Swim Center Mural painted by Maria-Jose(MJ) Lindo-Lawyer and her husband Joshua Lawyer. Photo by Katie Gebhardt.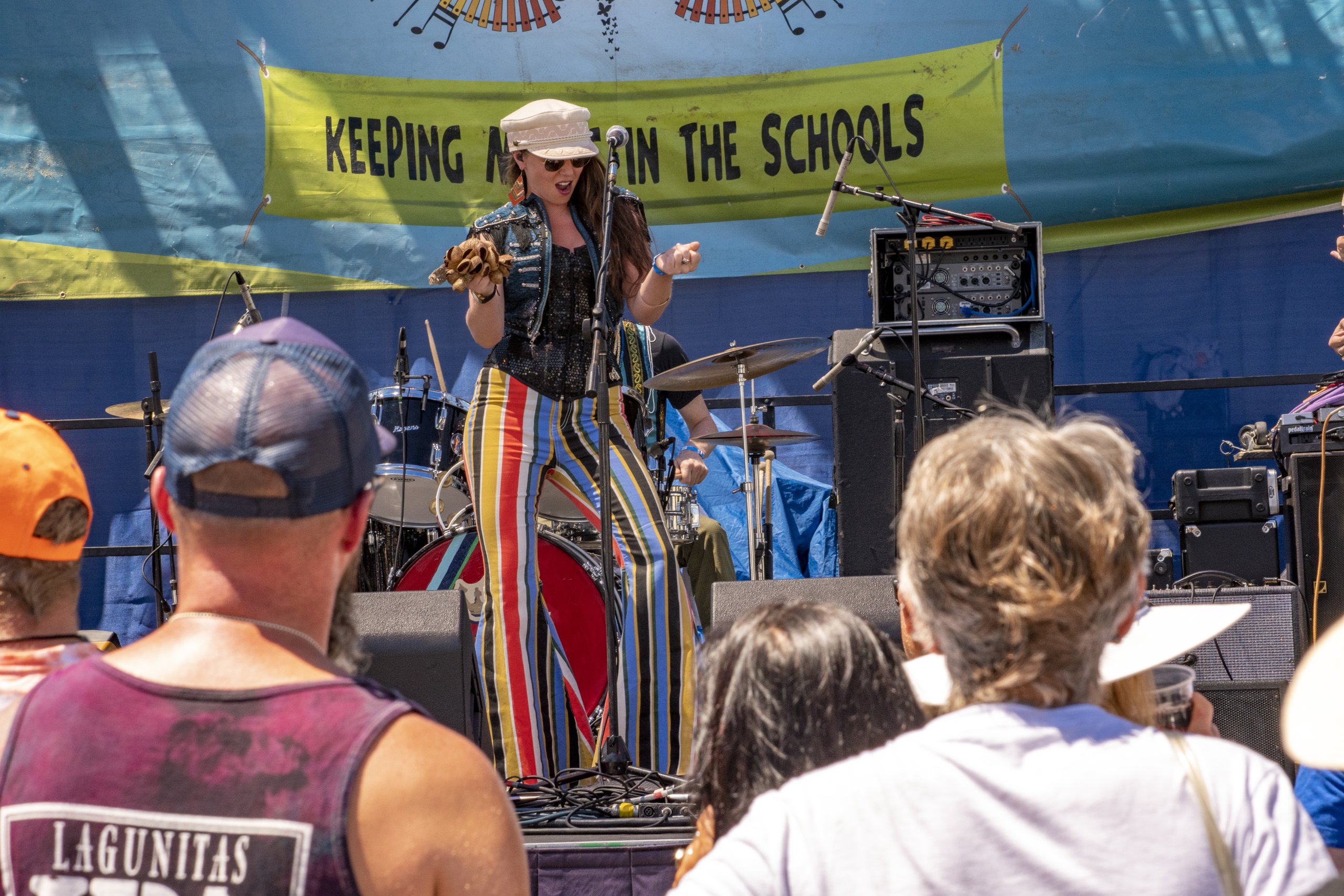 The Petaluma Music Festival is held annually at the Sonoma-Marin Fairgrounds. Proceeds are distributed to Petaluma's Schools.
When welcoming visitors to Petaluma, we also welcome them to a vibrant cultural arts community. That's why the Petaluma Arts Center is located right next to the Visitors Center at the corner of Lakeville & Washington Streets.
The galleries at the Petaluma Arts Center feature rotating exhibits showcasing the finest in a variety of mediums as well as classes, concerts, and theatrical events. Visit The Petaluma Arts Center's website for information.
Just three blocks west in historic downtown Petaluma, art flourishes in numerous unique galleries. Enjoy exhibits ranging from handcrafted jewelry to paintings and sculptures by contemporary artists of local and often international renown.
As a testament to Petaluma's long-standing commitment to the arts, Walnut Park has been the setting for the annual Art in the Park exhibition for more than 60 years. Please see our Events Calendar for dates and times.
Say Hello to Huru
Opening Ceremony October 7, 9:30-11am
Huru is an Australian aboriginal word that means "hello"and "goodbye". Built in Petaluma in 1984-1985 by world-renowned artist, Mark di Suverno, the monumental sculpture is on display at the Petaluma River Park by the McKegney Family. Lowell McKegney was a lifelong friend and "right hand man" to di Suvero until has passing. Located at 100 East D St. between Petaluma Blvd. & Lakeville St.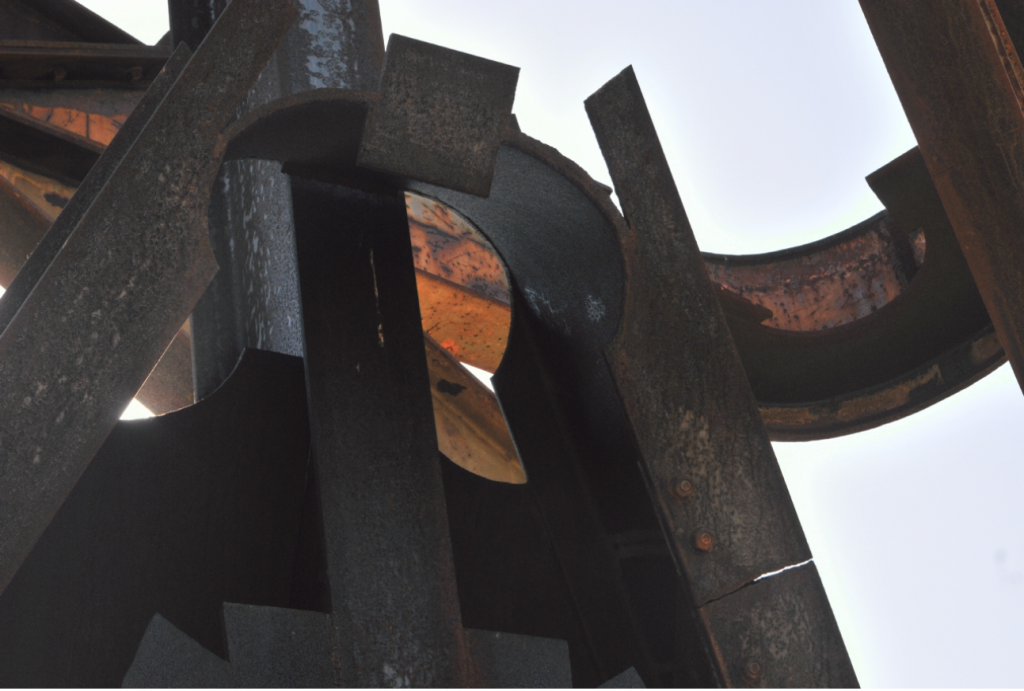 Huru, the Mark di Suvero steel sculpture
movies
When you can't wait to catch a new release, there's no better theater to relax and enjoy a movie than Petaluma's Cinema West.
Lots of Free Parking in the Theatre District Parking Garage Advance ticketing online through the theater website.