Visit Petaluma and connect with local experts.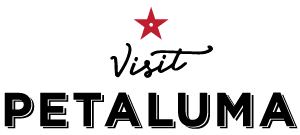 Have Questions? We'd love to answer them!
PETALUMA VISITORS CENTER
210 Lakeville Street, Petaluma, CA 94952
Monday through Friday 10am – 3:30pm
Saturdays 10am – 4pm
Sundays 10am – 2pm
707.769.0429
The Petaluma Visitors Center is located in one of our city's historic landmarks, the Petaluma Train Depot. Built in 1914, the Train Depot serviced the Northwestern Pacific Railroad. The Visitors Center is next to the platform for the SMART train system servicing Marin and Sonoma counties.
PETALUMA VISITORS CENTER
If there are questions you don't find addressed on our website, please email me at mary@visitpetaluma.com
Sonoma County Visitor Information
There's so much to explore in the million acres that are Sonoma County! For information on the many quaint communities, charming villages, world-renown wine regions, and majestic redwoods that are easily accessible from Petaluma, visit Sonoma County Tourism.
Petaluma Media Relations
Visiting journalists or writers on an assignment? Get the who, what, when and where. You may also complete our Media Inquiries form.