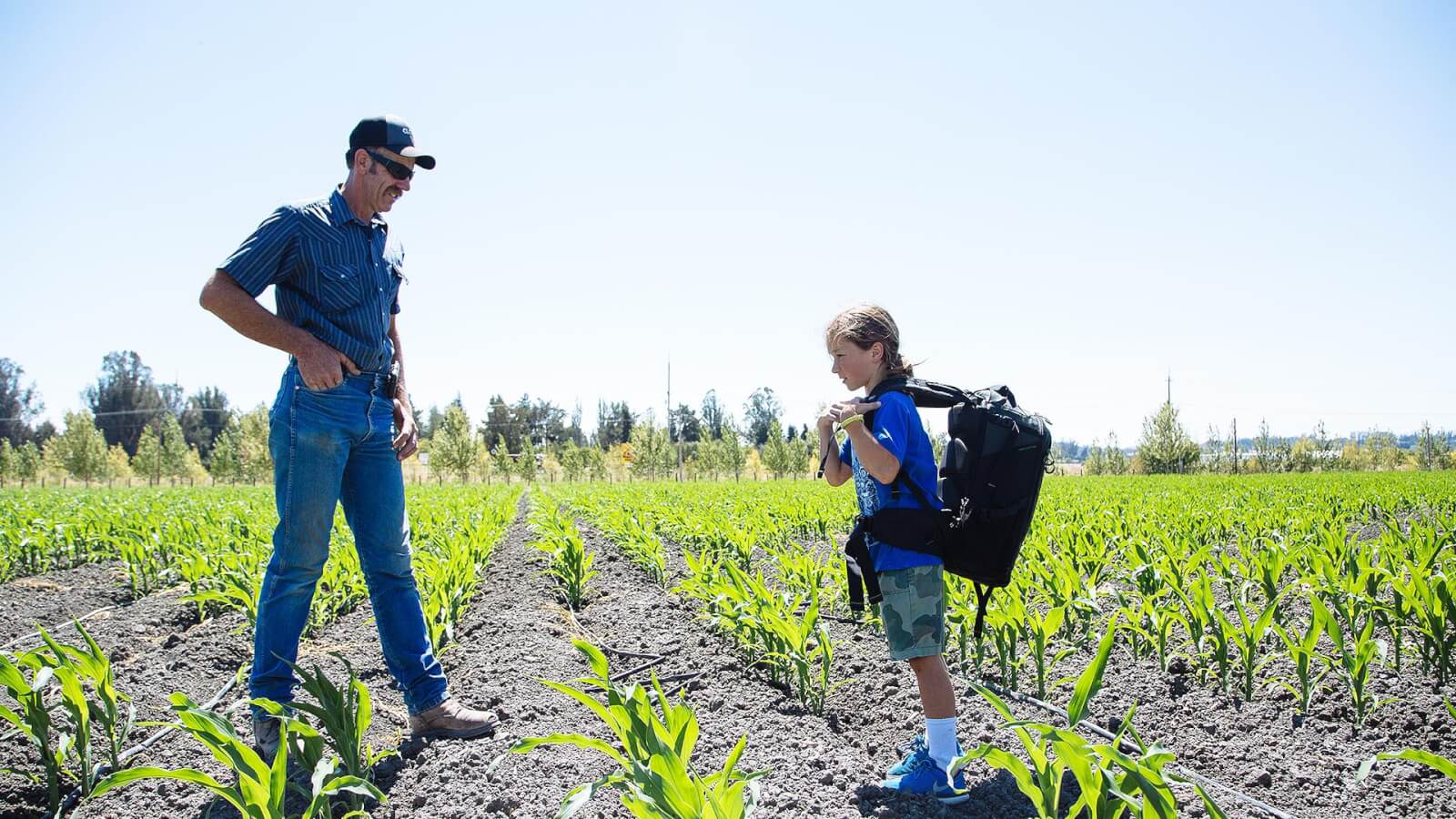 Sample the bounty of Petaluma.
A lot has changed since Petaluma was chartered in 1858. Through it all, Petaluma has stayed true to its roots as an area known for its agricultural bounty and diversity. Artisan cheeses, organically-grown heirloom vegetables, all-natural free-range poultry, and fresh-off-the-farm eggs are just a few of the products that give Petaluma its well-earned reputation as an area of delicious abundance.
Dotting the fertile Petaluma valley, you'll find family farms and ranches that take pride in using the same time-honored techniques perfected by the generations before them; they know that there are no cutting corners when it comes to producing authentic flavor. Taste and see for yourself at one of Petaluma's farm-to-table restaurants, farmers' markets, or ranch tours.

Mickelson Pumpkin Patch
Sun-Thurs: 9am – 8pm
Fri & Sat: 9am – 10PM
5495 Redwood Hwy South
So many things to do beyond pumpkins! Start by taking a ride on the grain train, a multi-car tractor ride that will take you on a trip around the property. Next, work your way through the 1 acre hay maze or pretend you are taking on Mt. Everest by climbing to the the top of the hay pyramid. There is also an apple cannon, paintball gallery, jump zone, games and a variety of tasty food and drink. Memorable pony rides are available Friday – Sunday from 9am – 8pm. More information here.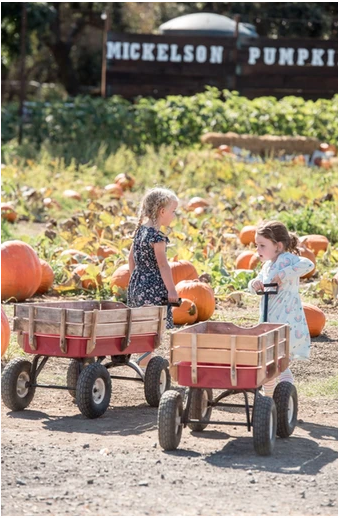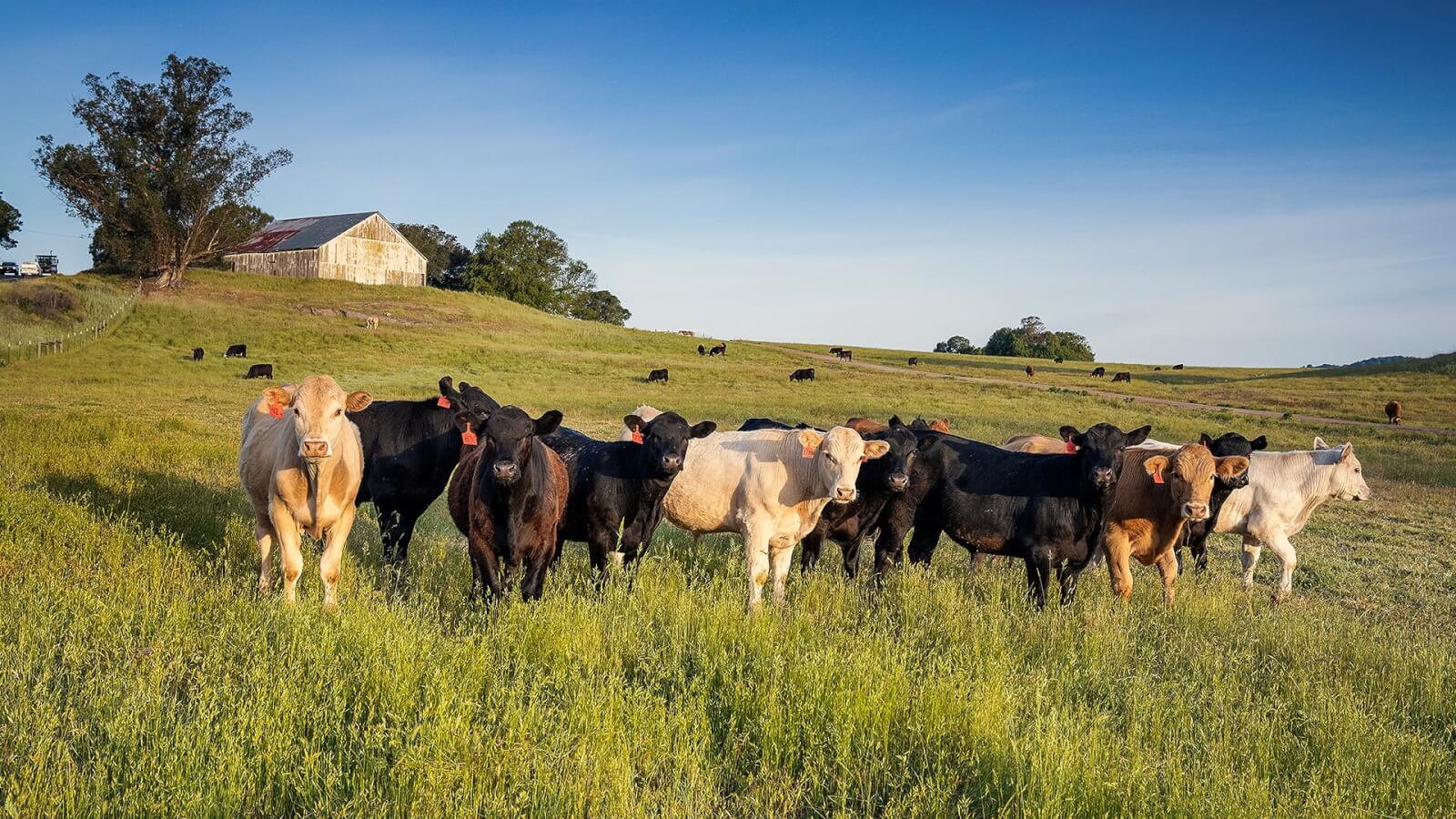 Farms in Petaluma
Whether you call it "agri-toursim" or you just want to know more about where your food comes from, you don't have to travel far afield in Petaluma to have an experience that connects you with a working ranch or farm.
About 10 minutes from downtown is a 260-acre family-owned and operated Tara Firma Farms. Focused on holistic farming, they use farming practices that are better for the animals, the land, and the environment.
Located on the outskirts of Petaluma is Lavender Bee Farm featuring English, Provence and Grosso lavender. Bees are raised naturally in Lanstroft and Topbar hives and no more than 40% of honey is removed from the hives at any time. Stop by their farm store and take some home for yourself.
Nestled in the hills west of Petaluma, McEvoy Ranch is the largest organic producer of Tuscan-style, estate-grown olive oil in the US. They strive to create a balanced agricultural ecosystem, with diverse plantings and animal populations to support a healthy landscape. Visitors can schedule private walking tours of the ranch with delightful nibbles and wine tastes along the way.
Our ranches and farms are both beautiful and educational. Visit their websites for information about tours and experiences.
Farm to Table
In Petaluma, farm-to-table cuisine isn't a new foodie trend; it's the way that Petaluma restaurants have always approached sourcing and preparing food. Our fertile farmland and moderate climate have made it possible for restaurants to serve locally-grown, seasonal foods since the first restaurant opened on the dusty streets of Petaluma in the mid-1800s. And it continues to the present day.
As much as we like to talk about our agricultural legacy, what really matters is the way the food tastes…that's when "farm-to-table" changes from a description to an experience. Critics have sung the praises of Central Market's "brilliantly-prepared," locally-sourced menu for years. Their produce, poultry, and pork come from their nearby farm, and everything is made from scratch daily.
Della Fattoria's name says it all. Meaning "of the farm," everything on their menu is rooted in the soil of the Weber family's westside ranch. Open for breakfast and lunch, the freshest local ingredients are lovingly showcased in sophisticated yet casual fare. Other downtown restaurants with an emphasis on farm-to-table cuisine include Cucina Paradiso, Wild Goat Bistro, and Petaluma Pie Company, just to name a few.

farmers markets
EXPLORE THE BOUNTY OF OUR FARMERS MARKETS
Everyone knows that you'll find the freshest and tastiest seasonal fruits and vegetables at Petaluma's three Farmers' Markets, but that's only the beginning of why they are such popular community hubs.
Each market has its own personality, offering a distinctive mix of fresh-off-the-farm produce, prepared foods, live entertainment, flowers, grass-fed meat and poultry, and artisan products. So no matter which market you visit, you'll take home a memorable experience…and some delicious food!