WELCOME TO PETALUMA
---
A WHOLE LOT OF HISTORY AND A WHOLE LOT OF FUN
Petaluma is one of those special places that has everything that makes a great destination: easy to get to, rich in history, spectacular scenery, an historic walkable downtown, packed events calendar, and great food, wine and brews.
It can all be experienced by traveling across the Golden Gate Bridge, straight up Highway 101, just 32 miles north of San Francisco. As the southernmost city, Petaluma is the gateway to all that Sonoma County has to offer. We like to say that all roads lead to Petaluma because its central location in the North Bay makes it is so easy to get to. It is the ideal home base for excursions to the Wine Country, dramatic Sonoma coast and majestic redwood groves.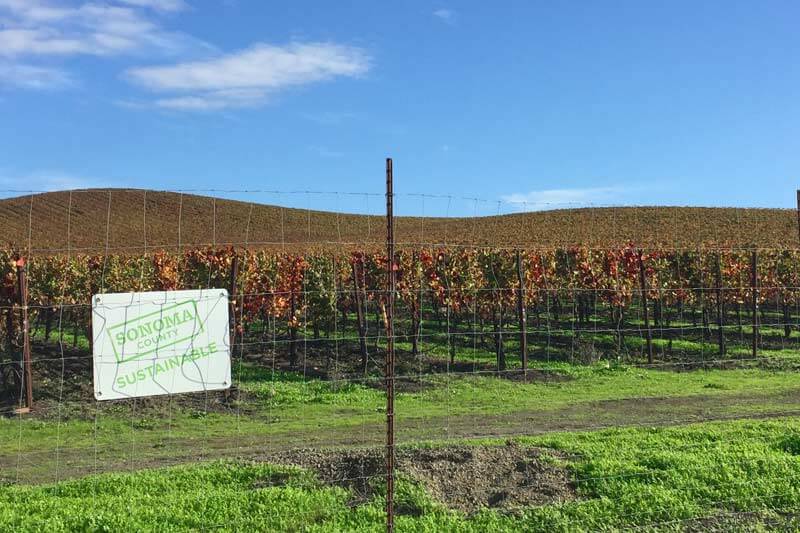 FUN FACT #1
PETALUMA GAP
PETALUMA GAP
The "Petaluma Gap" is California's newest American Viticultural Area (AVA). The "gap" is actually a wind tunnel-like opening that stretches from the ocean, between Tomales Bay and Bodega Bay, builds up speed through Petaluma, and then empties in San Francisco Bay. Daily temperature swings are forty to fifty degrees. The result is that vineyard yields are smaller and grapes ripen later, developing wonderful flavors and fruit characteristics while maintaining ideal levels of acidity. The Gap is known for producing exceptional pinot noir.
FUN FACT #2
GARDEN OF EDEN
GARDEN OF EDEN
Petaluma: the Garden of Eden? Here's what American botanist Luther Burbank, who developed more than 800 varieties of plants during his career around the turn-of-the-century, said in 1875 about Sonoma County: "I firmly believe, from what I have seen, that this is the chosen spot of all this Earth as far as Nature is concerned."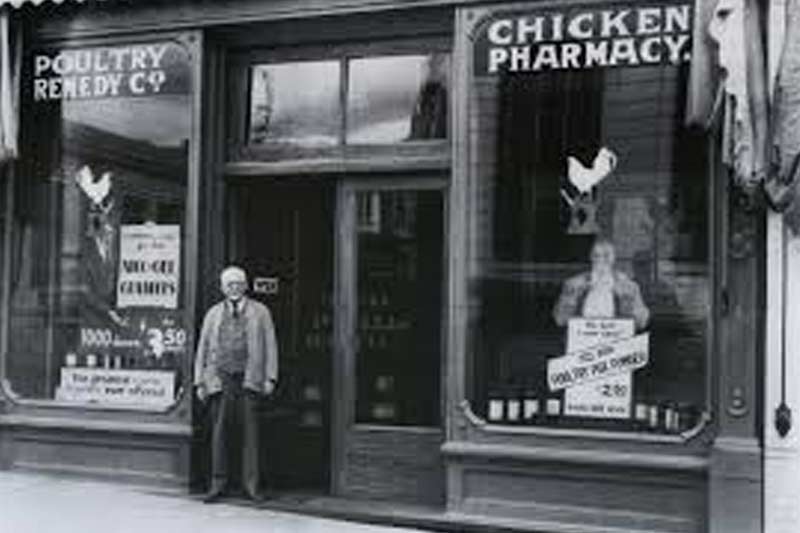 FUN FACT #3
CHICKEN INCUBATOR
CHICKEN INCUBATOR
The first practical chicken incubator was invented in Petaluma in 1879 by Canadian-born inventor Lyman C. Byce. This led to a building boom in chicken farms and Petaluma's title as the "World's Egg Basket." And when your chickens are under the weather, where do you go to help them feel better? The chicken pharmacy, of course. Petaluma had the world's first and only.
FUN FACT #4
WASHOE HOUSE
WASHOE HOUSE
When stagecoach riders needed to stretch their legs and get a bite to eat on the way from Petaluma to Bodega, Washoe House was where they stopped. Built-in 1859, and located just a few miles north of town on Stony Point Road, it's overflowing with local character. Go for the history and stay for the Buffalo Burger. The Washoe House is now a federally protected landmark.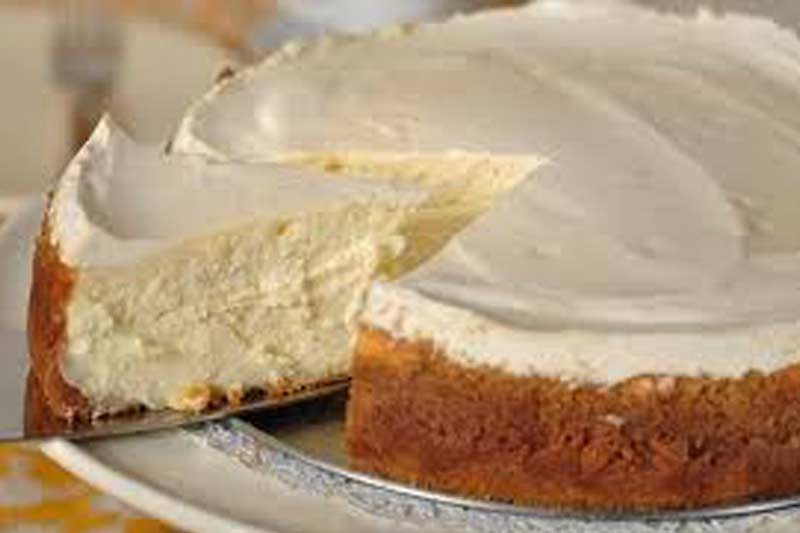 FUN FACT #5
CHEESECAKE
CHEESECAKE
In a place known for making exceptional cheese, isn't it natural that Petaluma should also be famous for cheesecake? Wholesale bakery J.M. Rosen delivered one of their cheesecakes to a friend in Los Angeles who just happened to be Frank Sinatra's personal assistant. One taste and Ol' Blue Eyes was singing the praises of the Rosen sisters' cheesecake to some of the swankiest restaurants in LA. You will still find it served in some of the best restaurants and markets throughout California.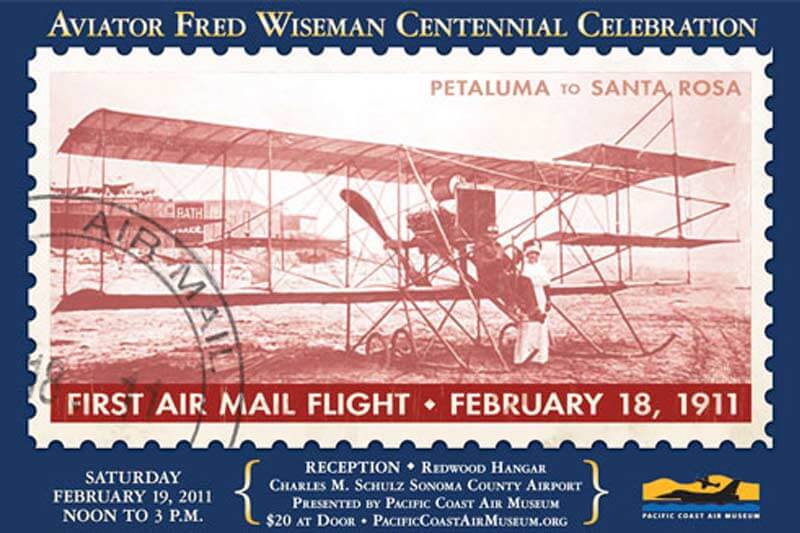 FUN FACT #6
1ST AIRMAIL FLIGHT
1ST AIRMAIL FLIGHT
In 2011, Petaluma celebrated the 100th anniversary of the first airmail flight. Adventurer and turn-of-the-century adrenaline junkie Fred Wiseman carried two letters from the Petaluma postmaster to the Santa Rosa postmaster, a bundle of copies of the Sonoma Press Democrat, and a sack of coffee. Although the 20-mile flight took him two days to complete, his total flight time was only 20 minutes and his speed was no more than 70 miles an hour.
PETALUMA STATISTICS
• Population: 59,440
• Founded: 1858
• Sq. miles in area: 13.30
• Avg. rainfall 25 inches – rainfall in the summer is rare
• Average daytime temperatures:
Spring to Fall: 65° to 85°
Winter: low 50's to 65
TOP TEN STORY IDEAS
We would be delighted to provide additional information for any of the stories listed below. Please give us a call at (707) 769-0429 for personal assistance.
1. The Small Town with the Big Personality
Although Petaluma's population may be on the small side (56,727), you'll never hear Petaluma described as a sleepy little town. Far from it. Petaluma's Events Calendar is jam-packed with fairs, festivals, and events that are a little bit quirky and a whole lot of fun. Some of the most popular is the Cow Chip Throwing Contest (yes, it's what you think it is) that is held during the Butter & Egg Days celebration, the art boat race at the Rivertown Revival, the largest Veterans Day Parade in Northern California and the World's Ugliest Dog Contest at the Sonoma-Marin Fair.
2. Step into the Past in Petaluma's Very Walkable Historic Downtown
Chartered in 1858, Petaluma is one of the oldest cities in California. And because it was spared any destruction in the 1906 San Francisco earthquake, Petaluma has buildings whose foundations were laid more than a century ago and whose facades are some of the best examples of iron-front architecture in the entire United States. Now the iconic buildings are home to boutiques, antique and art galleries, and restaurants. Park in one of our free all-day parking garages and like it has been for 160 years, the fun is just steps away in our Historic Downtown.
3. A Bird-Watchers' Paradise
Shollenberger Park is a serene haven in the Petaluma wetlands for bird watchers yet it is located only two miles from Downtown. Over 200 species of birds and 100 species of plants have been identified in the 500-acre wetland area. You'll want your binoculars because during the active season from April to July, more than 60 nests of Great Egret, Snowy Egret and Great Blue Heron nests can be seen. And best of all, Petaluma's mild climate means that enjoying the wildlife is never out of season.
4. Tour and Taste Petaluma's Bounty
It's only fitting that Petaluma claim its place as a leader in "agri-tourism." It was a way of life here long before the term was coined. Today, Petaluma honors its diverse and authentic agricultural heritage by connecting visitors with local farms, ranches and dairies in fun and educational tours. Just a few of the options include a cheese-making class at Achadinha Cheese Co. , milking a cow at McClelland Dairy, or sampling at Marin French Cheese, home of Rouge et Noir triple crème brie, and enjoying a picnic lunch in their bucolic setting.
5. Start in Petaluma and Choose Your Adventure
With so many options that are only an easy 30 minute drive away, Petaluma is an ideal home base for excursions to the scenic surroundings. Turn to the east for Wine Country. Head west to Bodega Bay for whale watching. A few miles north, the Russian River offers miles of leisurely and picturesque canoeing. Point Reyes, to the southwest, boasts more than 150 miles of trails for hiking or riding horses in woodlands or on ocean bluffs. Our gateway location makes it easy to get to all of them.
6. The Man in Your Life Won't be Bored
Historic downtown Petaluma is a premiere shopping destination for merchandise with some history behind it. The architecture of the Victorian iron-front buildings sets the scene for the more than a dozen antique galleries that are all within walking distance. Of course, there is vintage jewelry, furniture, and ceramics to be discovered but don't leave the men in your life out of the shopping experience. Military Antiques and Museum , the country's largest retail military shop, has collectibles ranging from the Civil War, World War II, and Korean War.
7. Bringing Petaluma's Best to You
From cashew cheese to dessert port, a variety of outstanding products claim Petaluma as their hometown. Lagunitas Brewing Company, Sonoma Portworks, Miyoko's Vegan Cheese, Marin French Cheese Company, McEvoy Ranch Olive Oil, and Rocky the Range organic chicken are just a few of the many nationally recognized brands that are produced in Petaluma.
8. Committed to Preserving our Agricultural Heritage
In the early 1900s, Petaluma carried the title of "World's Egg Basket" because of the boom in egg production. The first practical chicken incubator was invented in Petaluma so that hens could be in constant production. Concurrently, the city became a leader in the dairy industry which was the county's top agricultural product until 1987.
Petaluma celebrates its agricultural heritage with the annual Butter & Egg Days celebration. But our commitment to preserving our roots goes far beyond a one-day event. For 365 days a year, local companies are working to carry forward the rich agricultural tradition that began more than 150 years ago. Clover Sonoma, Petaluma Poultry, home of Rocky the Range natural and organic chicken; Straus Family Creamery; Terra Firma Farms; and Baker Creek Heirloom Seed Store are just a few companies that sustain our authentic agriculture.
9. Step Off Your Boat and Into Downtown
With a natural harbor in the heart of Historic Downtown, boaters can tie up at the Petaluma Turning Basin and find themselves within steps of dozens of excellent restaurants, unique shops, antique stores, and live entertainment. You can even take in the latest blockbuster at the Boulevard Cinemas and still never need a set of car keys.
10. A Starring Role
Why recreate a location that already exists in Petaluma? That's why Petaluma's iron-front buildings, immaculate Victorian mansions, and hometown charm have attracted so many filmmakers to use our city as a backdrop. One of Petaluma's most famous roles was in "American Graffiti." Many of the film's most memorable shots were filmed here. The annual "Salute to American Graffiti" in May in downtown Petaluma pays tribute to the era when more than 350 classic cars rumbling into town for a car show and festival.
PETALUMA PRESS
Plan to visit? Let us help