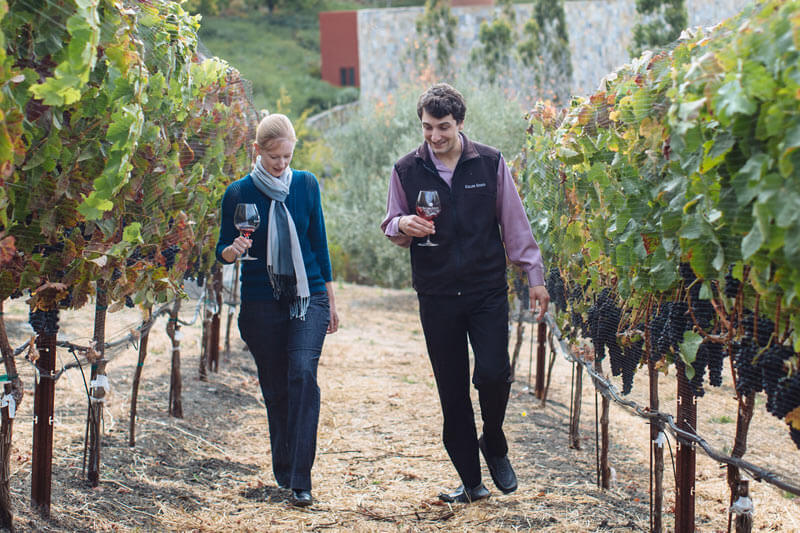 There are so many great ways to spend your time in Petaluma whether you're artsy, outdoorsy or more of a foodie. Our themed list of Petaluma Possibilities will help you do more of what you like best. There are suggestions for Families, Arts & Entertainment aficionados, Food, Brew and Wine Lovers, and History Buffs.
Want a sneak peek? Preview the Petaluma experience in a 45 second video tour. 
The Start of Something Great
Located 45 minutes north of the Golden Gate Bridge and gateway to the Wine County, Petaluma's location makes it the ideal home base for experiencing some of California's most distinct and iconic environments. There are a myriad of options for day trips along the rugged Sonoma Coast, wine-tasting in Sonoma and Napa counties, and exploring the area's scenic wonders. Here is a sampling.
Coast with the Most
A day trip to the coast from Hotel Petaluma is a breeze. Take one right turn out of the hotel onto Washington Street, head due west and, a half-hour later, you're in Bodega Bay savoring steaming clam chowder and watching seals frolic. Or explore Bodega Head, a rocky peninsula with bluffs that offers stunning vistas of the Pacific Ocean and bay, easy trails, beach access and whale-watching in the spring.
Four miles inland, you'll find the quaint village of Bodega, where movie buffs will recognize the old Potter Schoolhouse and church spire that were key locations in the 1963 Alfred Hitchcock thriller, "The Birds."
Transition from surf to turf by traveling north on Bohemian Highway to welcoming, come-as-you-are Guerneville, an area of incredible natural beauty where options for outdoor recreation abound. Whether you choose a challenging hiking trail beneath the towering ancient redwoods at 805-acre Armstrong Redwood State Natural Reserve, float gently down the Russian River on an inner tube, or fly above the giant redwoods on a zip line, it's certain to be a truly unforgettable day.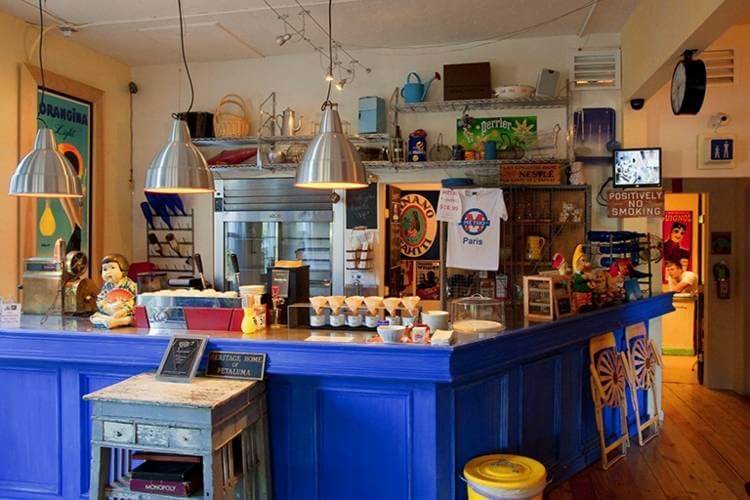 Wine Country Getaway
Enjoy some romance a little closer to home by staying at the Metro Hotel, where you and your partner can experience "A little trip to Paris in Sonoma County." Located in a 140-year-old building near historic downtown, you'll be charmed by the clawfoot tubs and cheery yellow and blue color scheme.
While you're waking up with organic coffee and pastries in the Metro's cozy café, plan the perfect Sonoma day. Start by traveling east through the pastoral rolling hillsides. In about 20 minutes, you'll arrive at Cornerstone Sonoma, a delightful collection of tasting rooms, eclectic shops and art-inspired gardens. Share a moment gazing at the sunlight shimmering through the hanging crystals in the dreamy "White Cloud" garden.
Just across the road at Gloria Ferrer Caves & Vineyards, sip sparkling wine and savor the view of the sun-drenched estate vineyards while making plans for a late lunch on the town square in historic Sonoma, just two miles north. Tree-shaded and bordered by more than a dozen tasting rooms, plus gourmet delis and cheese shops, it has all the makings for a toast to the best day ever.