Film Fest Petaluma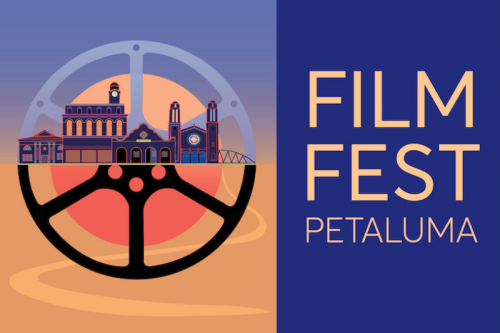 23 Petaluma Blvd. N.
Saturday April 30, 2022
12:00 am - 11:59 pm
Now in its 14th year, Film Fest Petaluma returns to the Mystic Theatre in downtown Petaluma with a global showcase of short cinema.
Thirty-five animated and live-action shorts will be presented at the 14th Film Fest Petaluma on Saturday, April 30, 2022, at the historic Mystic Theatre. Directors from North and South America as well as Europe will be in attendance and offering Q & As at the conclusion of each screening.
Programs are offered at 12pm, 3pm, 7pm, and 10pm, with the late show offering edgier fare. The festival, which features films from more than a dozen countries, showcases both Sonoma County talent as well as Oscar nominees and Sundance prizewinners.
Guest filmmakers include 2022 Oscar nominee KD Dávila whose short Please Hold earned an Oscar nomination this year; Swedish filmmaker Jerry Carlsson who has two shorts in the program: The Night Train and Successful Thawing of Mr. Moro; and the Chilean filmmaking team Eduardo Bunster & Belén Abarza who will be presenting their cautionary sci-fi fable, Teo. Local director Ally May will present her Petaluma-shot film, The Last Picture, and Santa Rosa-based filmmakers Jaric & Jared Wright and Eric Ivey will present #RELATIONSHIPGOALS.
Five Sonoma County student filmmakers will sit alongside international guests on all four post-screening discussions. Casa Grande High School student Sabrina Bomberg will present her animated short Made of Memories. Three SRJC students will also take the stage: Andrew Carniglia with A Period in Time; Matty Denison with Night of a Witch; and Rik van Hoorn with Lost and Found. Rounding out the group is SRJC alum Andrew Wynkoop with the horror short, The Nightmare Experiment. Emma Williams, also an SRJC student, was selected as the festival's student screenplay winner and will see her script produced and exhibited this month under the direction of this year's artist-in-residence, filmmaker Fabio Frey, who is presenting his newest feature My Dead Dad on April 13th at the Cinema Series.
All-day passes are $35. Tickets for individual shows range from $10-$15 and are available at Petalumafilmalliance.org and McNear's Restaurant (next to the Mystic). Programs are recommended for 14 and over (17 for the late show).