UPDATES ON TRAVEL AND THE CORONAVIRUS

Update as of February 15, 2022
Petaluma and Sonoma County lifted universal mask requirements for vaccinated individuals in most indoor public settings. This aligns with similar measures in other Bay Area counties, as well as the State of California.
Indoor masking is still required by the state for everyone, regardless of vaccination status, in public transportation; health care settings; congregate settings like correctional facilities and homeless shelters; long-term facilities; and in K-12 schools and childcare settings.
Do I need to wear a mask?
Some businesses and organizations are continuing to require that masks be worn indoors. As you enter a business, please check for signage indicating their policy.
More detailed information is available on the State's Blueprint for a Safer Economy.
Please be aware…
The hospitality industry experienced unprecedented losses in staffing and revenue in 2020 and 2021. Everyone – from the person at the hotel's front desk to the hostess at the brewpub – appreciate your patience if wait times are longer than expected. And making reservations whenever possible helps mitigate "crunch times" and means a more enjoyable visit.
Petaluma and Sonoma County Take Your Safety Seriously
Petaluma, in collaboration with Sonoma County Tourism, has adopted the Safe Travels Promise. And while it starts from a place of science, the Promise reaches to our humanity, recognizing the stresses we all feel during this transitional time and encouraging all of us to show a little extra patience and kindness to one another.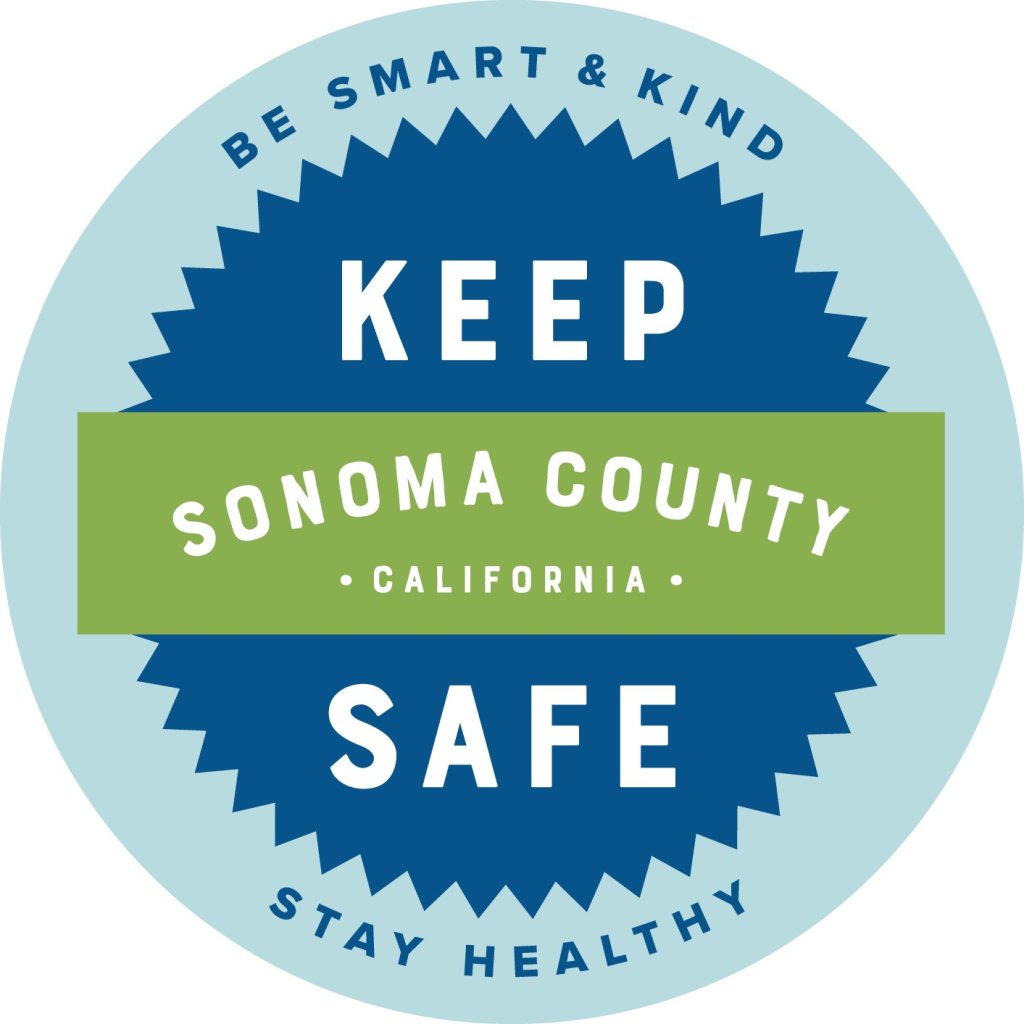 Petaluma Visitors Center is Open Daily
Please stop in! The Visitors Center is at 210 Lakeville Street in the historic yellow train depot on the corner of East Washington and Lakeville Our knowledgeable staff look forward to helping you get the most out of your visit to Petaluma.
Monday through Friday: 10am – 3:30pm
Saturday: 10am – 4pm
Sunday: 10am – 2pm
Also, please note that information on Petaluma, Sonoma County, and the SMART train, is available 24/7 from the literature holder that is outside the front door.
You can also call us at 707.769.0429 or email mary@visitpetaluma.com. We are in the office Monday through Thursday, 9am – 5pm. (Voice messages and emails received on Saturdays or Sunday will be returned on the following Monday.)
Where To Find the Most Up-to-Date County Information
Please visit SoCoEmergency.org for the most current information on health orders and guidance.
Thank you!
When you're ready to make travel plans, we look forward to sharing all the wonderful things there are to see, do and experience in Petaluma. We hope that you will engage with us through our social media channels on Facebook, Instagram, and Twitter. And please be sure to use #visitpetaluma.
In the meantime, please let us know if we can answer any questions. Email us at info@visitpetaluma.com.
Thanks again for your interest. Best wishes to you and yours for health and safety!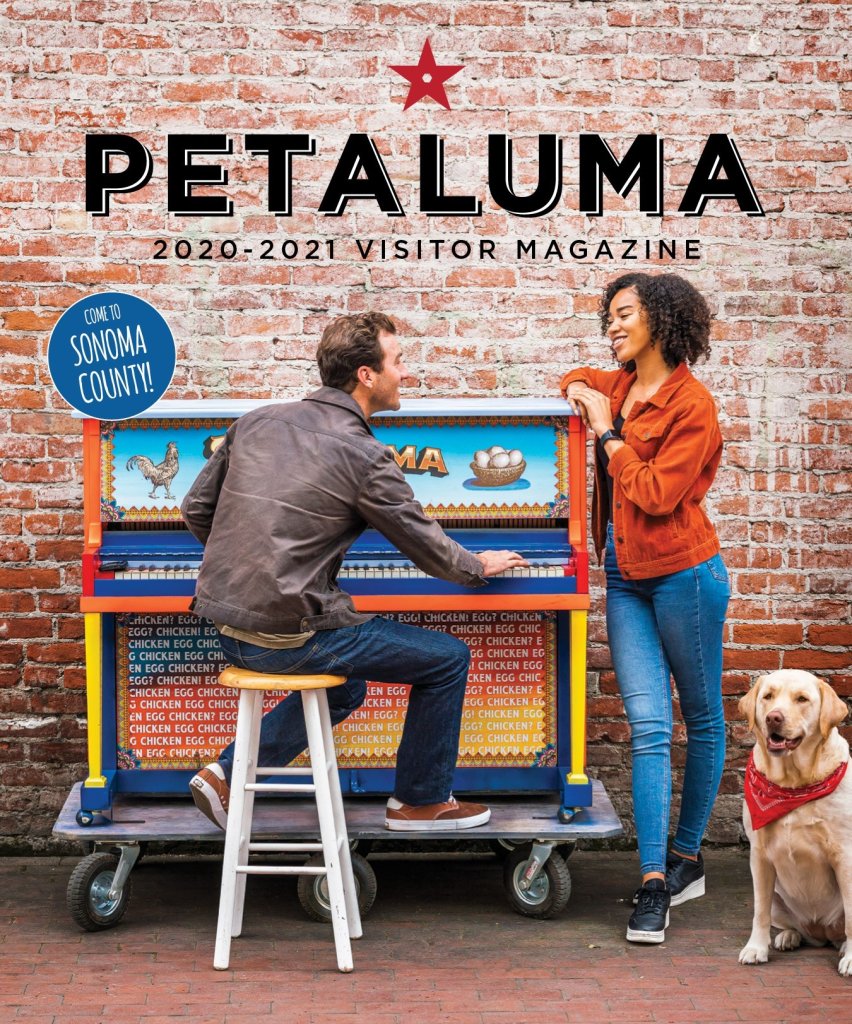 Request a Petaluma Visitors Magazine.
Our 2020-21 Visitor Magazine now available! Request your FREE copy (scroll down on our homepage) and it will be on its way to you. We hope that it will inspire you and when the time is right, we look forward to sharing all the wonderful things there are to see, do and experience in Petaluma.
Support Local Businesses
The Downtown Association has collaborated with the City and Chamber on a new website Shop Petaluma that is a virtual storefront for retailers and restaurants. Give the gift of Petaluma while supporting local businesses by purchasing a Shop Petaluma E-Gift Card . Your giftee can choose from dozens of restaurants, retailers, and personal services.