Ribs for Kids Fundraiser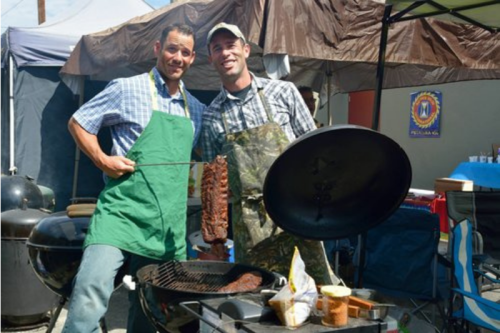 175 Fairgrounds Drive
Saturday May 21, 2022
12:00 pm - 4:00 pm
Petaluma Active 20-30 #30, a non-profit supporting local youth, is hosting their biggest fundraiser of the year on May 21st at the Sonoma-Marin Fairgrounds.
The event, Ribs for Kids and Chili Cookoff, raises funds for their annual Children's Shopping Spree held annually in August. The organization sponsors underserved children to go back-to-school shopping at Kohl's in Petaluma. Members and volunteers take the children to shop, and often, this is the first time many have had an opportunity to own a brand-new pair of shoes or clothing. Each child is also given a haircut, a backpack full of school supplies, and a hot breakfast. Along with partner chapters in Sebastopol and Rohnert Park, Petaluma 20-30 #30 takes over 100 local youth shopping each year.
This year will be the first year that Petaluma Active 20-30 #30 will be hosting the Chili Cookoff, reviving Petaluma's Great Chili Cookoff of yesteryear in Petaluma. There will be awards – including People's Choice, live music, raffle prizes, games and family fun for all ages.