Memorial Day Ceremony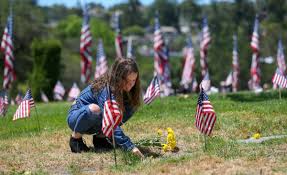 Monday May 29, 2023
11:00 am
Please come honor those who gave the ultimate sacrifice for freedom.
The ceremony is sponsored by Petaluma military & veterans groups including: Vietnam Veterans of America, Veterans of Foreign Wars, Military Women, American Legion, American Legion Riders, Sons of the American Legion, Women's Auxiliary of the American Legion, Disabled Veterans and the Elks club.
Free Refreshments available at the Veterans Memorial Building following the ceremony.